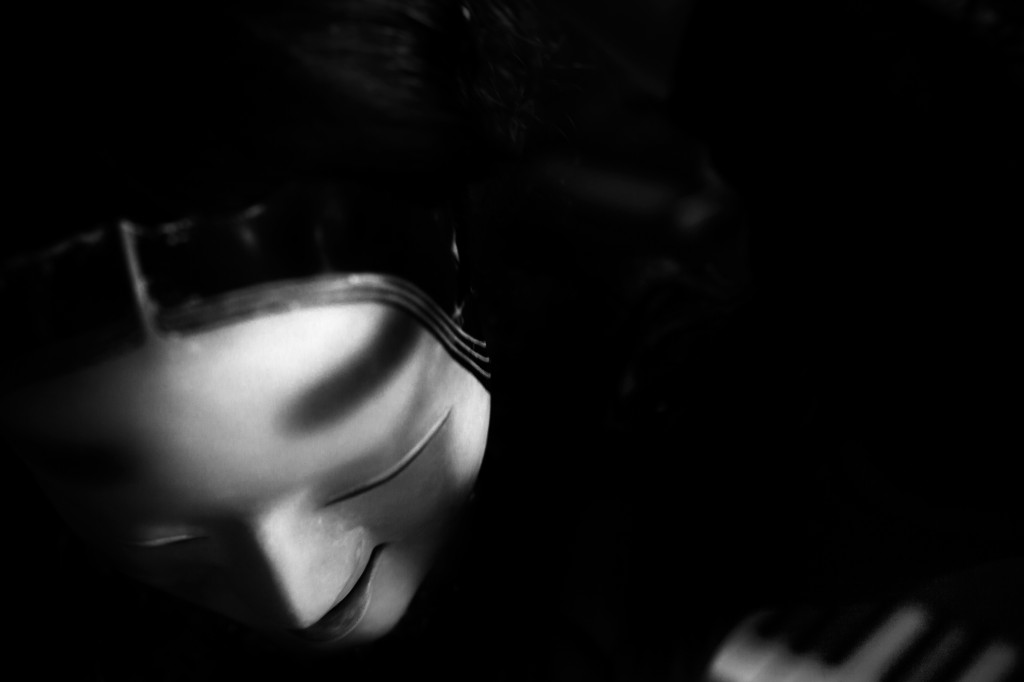 A bodyless woman floating in the dark.
顔だけの女性    身体がなくて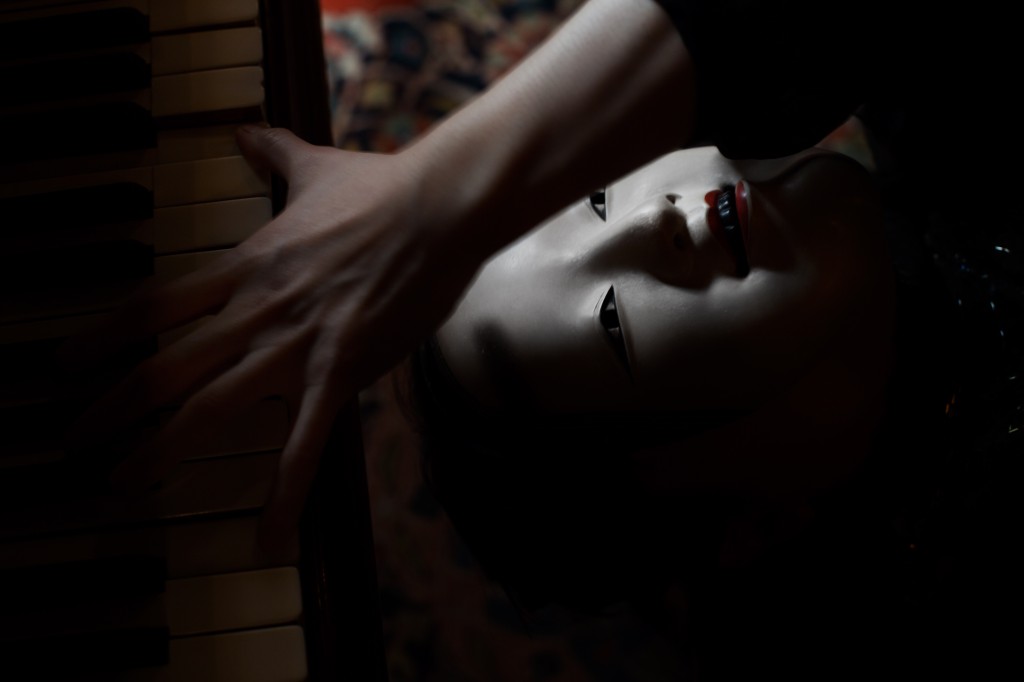 Right hand found. No, it's wrong. This is the left hand…
右手、見つけた   いいえ、ちがう  それは左手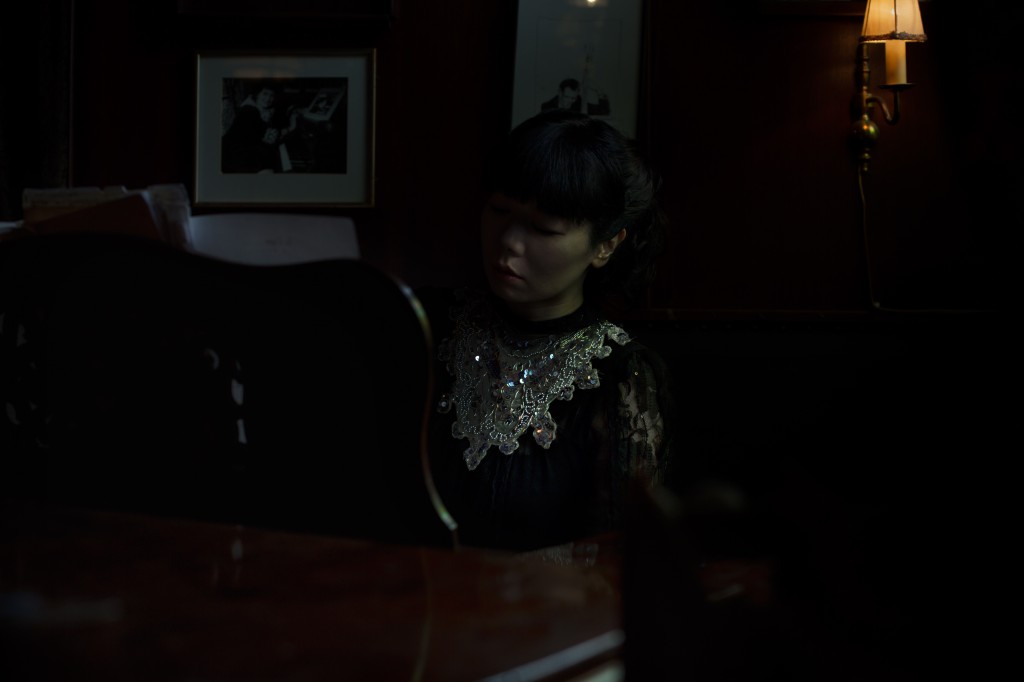 Fell in love with the light and the color shining on the embroidered collar on my chest. It looks like a buprestidae sleeping on black lily's petals.
この玉虫色の光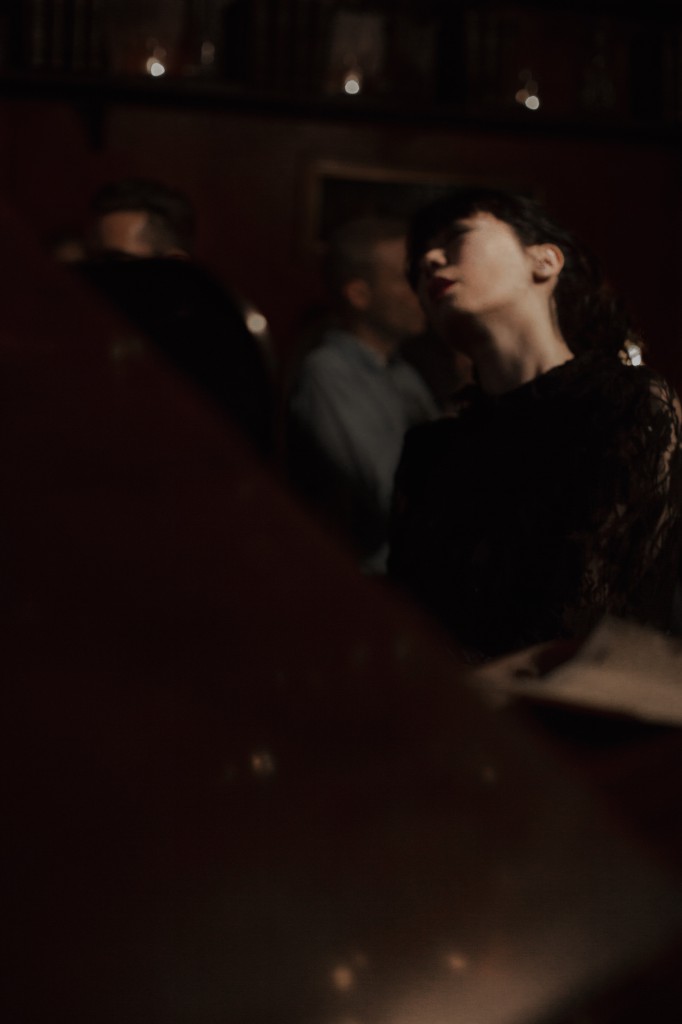 She leaned herself against a fence
Just for a kiss or two
And with a little pen-knife held in her hand
She pluggeed him through and through
And the wind did roar and the wind did moan
(from the lyrics of  Henry Lee )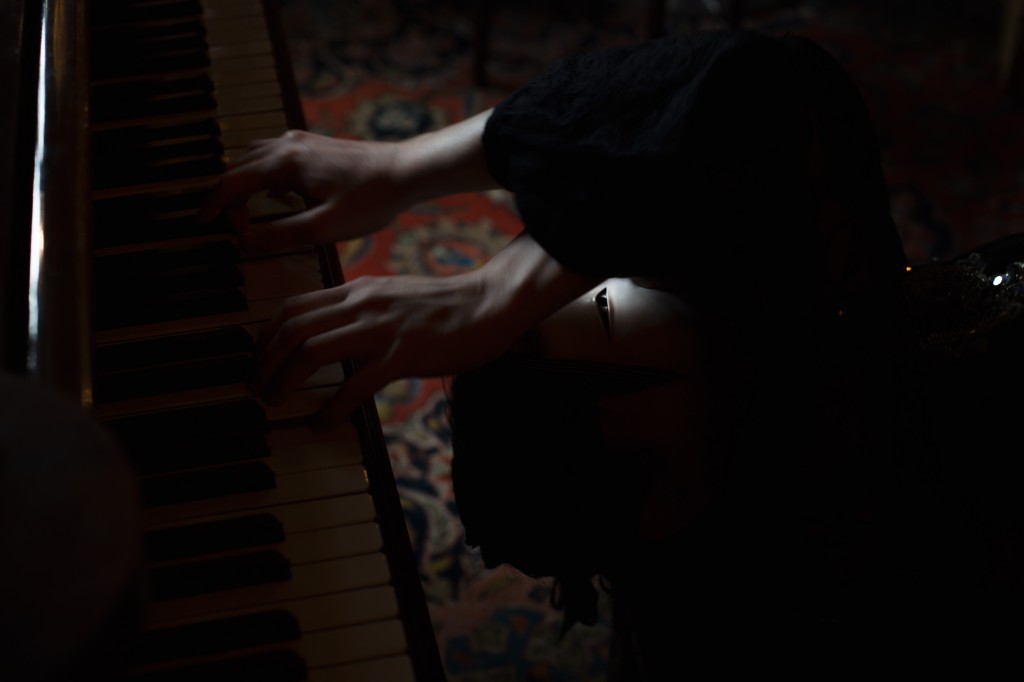 – On the day of the equinox, the sun rises from the exact east and sets in the exact west, and the spirits of the dead can cross the river which divides this world and the other world –
…. I don't believe it.
彼岸を渡っても、何度渡っても、渡った先で、追い返されて、浮遊して、右往左往して、いまだ行き場所がなくて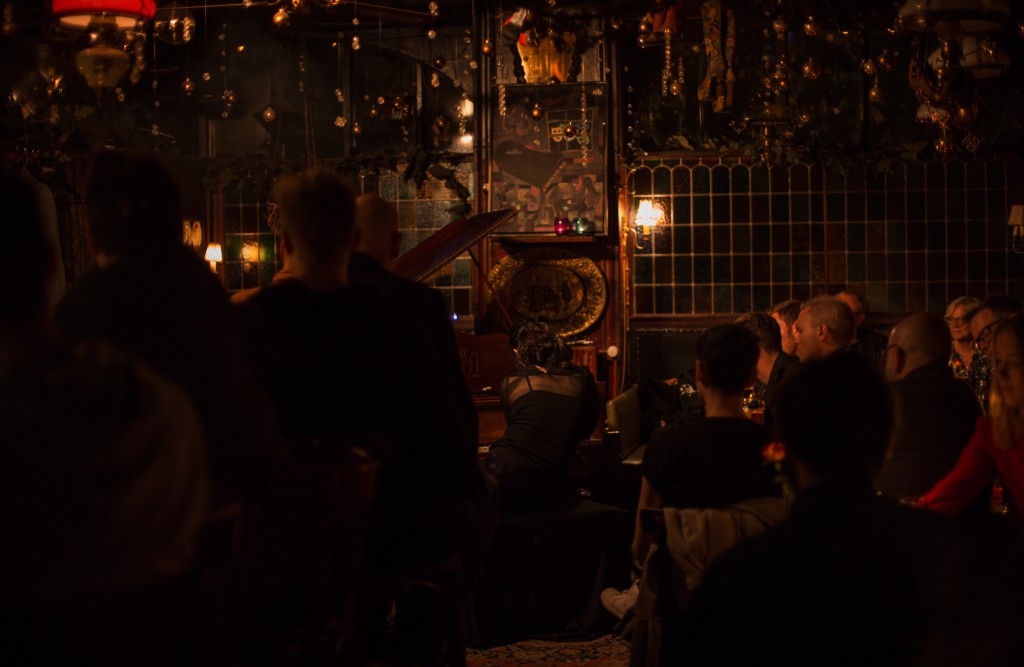 Fascination fascinates me.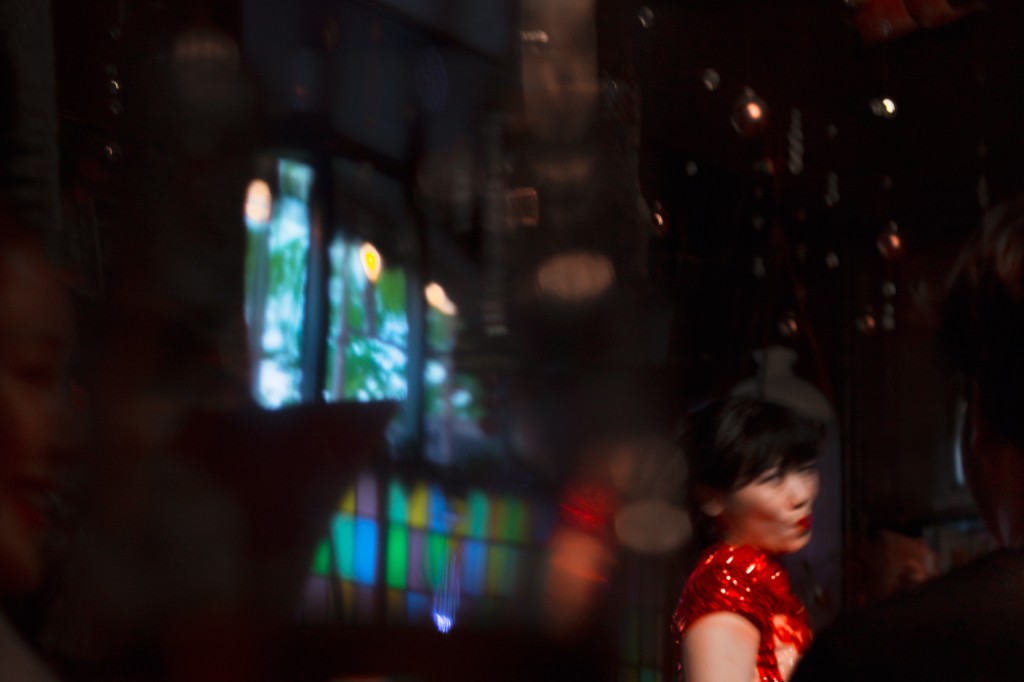 Red Spider Lily. Some legends have it that when you see someone that you may never meet again, these flowers would bloom along the path. Red spider lily is mostly associated with death in her home country.  No doubt that they are extremely poisonous.
ヒガンバナには多くの異名がある
死人花(しびとばな)、地獄花(じごくばな)、幽霊花(ゆうれいばな)、 捨子花(すてごばな)、痺れ花(しびればな)…
花言葉はたくさんあるけれど、そのうちのひとつが「あきらめ」
仕方がない、猛毒を有するから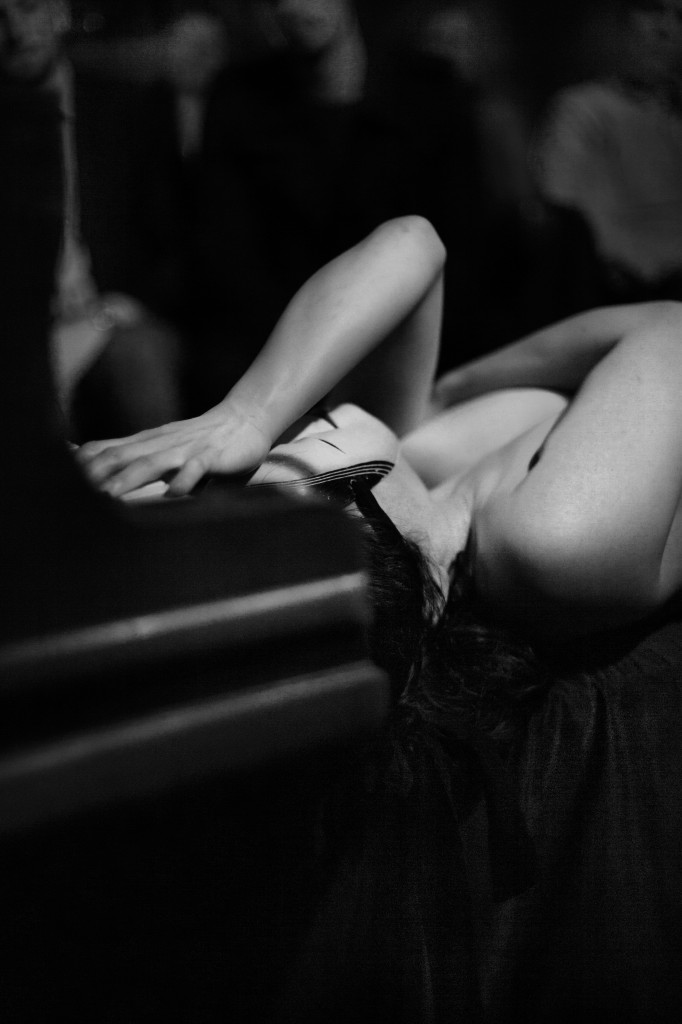 (Millions of thanks and a big wet kiss to:  photographer Diana Lindhardt)
If you would  like to see bigger photos, rhen click here: http://erikomakimura.tumblr.com