Eriko Makimura (牧村英里子) is a Japanese pianist and a stage performer.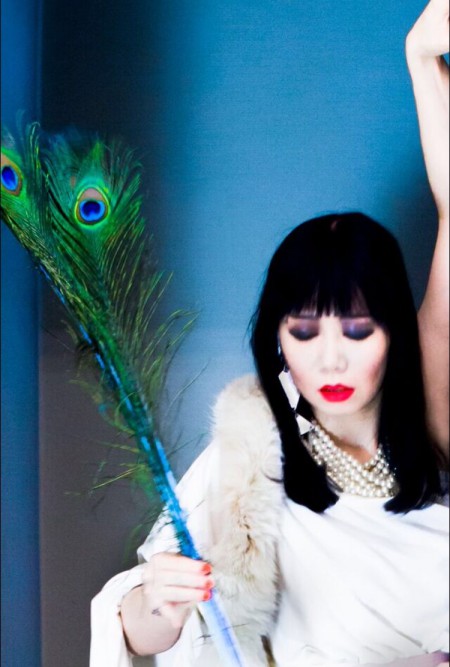 Eriko started playing piano at the age of two.
From 1996 to 2002 she studied at Kyoto City University of Arts and Music. She was awarded by Kyoto Music Corporation for her musical achievements in 2002. After she earned Master of Arts in Japan, she went to Germany and entered Universität der Künste Berlin, studied with Prof. K. Hellwig and completed her study with great honours in 2006. In the same year she was invited to study at Hochschule für Musik, Theater und Medien Hannover in Soloklasse.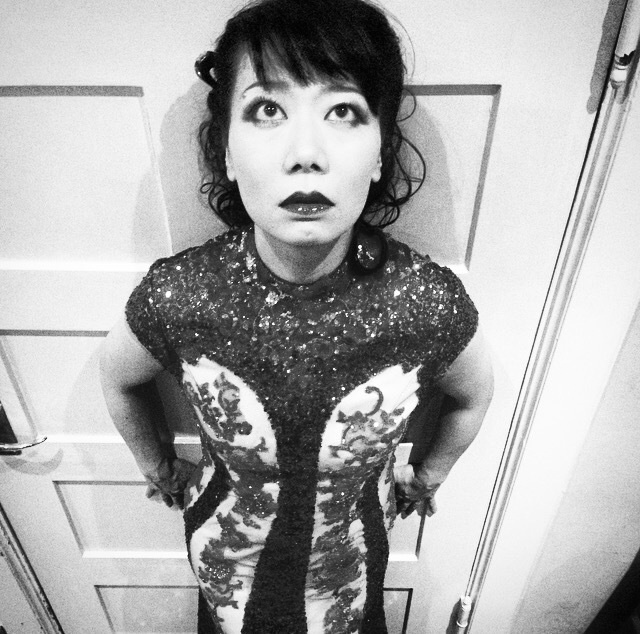 She is a winner of numerous national and international competitions such as Kobe International Music Competition in 2000, the 1st prize at the Chamber Music Competitions in Rome as well as 2nd prize at the Chamber Music Contest in Atri, Italy, in 2004. She has made many recordings for radio broadcasting companies and TV such as ABC in Japan, SWR in Germany and classic radio in Portugal.
Eriko Makimura won Grand Prix at one of the most significant chamber music competitions, the 11th International Chamber Music Competition in Krakow, Poland, in 2007. In the same year she also won the 1st prize and also an audience prize at the 2nd European Chamber Music Competition in Germany.
Since 2007 Eriko Makimura has been a member of European Chamber Music Academy (ECMA), founded by the founder of the Alban Berg Quartet, Prof. Hatto Beyerle.
In 2008 she founded "Eriko Makimura & Co.", a solo piano and performance art network. The musical company also offers piano teaching for young talent as well as masterclasses for professionals. In 2009 and 2010, she was a musical director of "Den Collinske Gaard", a new arts & exhibition salon in Copenhagen. She collaborated with the international promotor Lars Top-Galia and his Art Frequency organization.
She also established a new art form called "Chamber Cabaret" and present it in unique venues both in Europe and Asia.
In 2011 she performed in The National Museum in Denmark, IT University in Copenhagen and Kunsthal Charlottenborg.
In 2015, Eriko Makimura gave a masterclass and workshop supported by Bentley Music which is the biggest music retailer in Malaysia.
In 2016, Eriko Makimura was invited to Art Festival in Athens/Greece and Kuala Lumpur, Penang/Malaysia. She performed concert performance "FIRE WORSHIP" based on a Greek poet Hesiod's "Theogony" in both countries. In November she performed concert performance "FRÅDSERI" supported by Statens Kunstfond and Augustinus Fonden in Copenhagen for four nights in a row (The concept was made together with theatre director and performance artist Willie Flindt).
She was invited to perform concert performance "Japanese Chamber Cabaret" for two nights in a row at Dome of Visions in Aarhus where is selected as an European Culture Capital in 2017. "JAPANESE CHAMBER CABARET" was also performed in Stockholm for two nights in a row in the same year.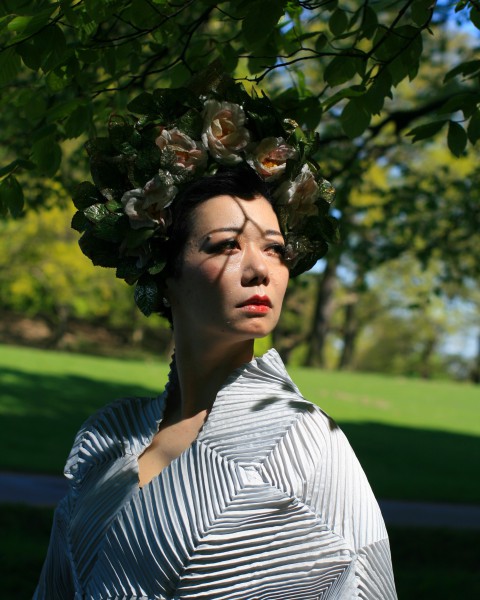 (photo: Kamilla Bloch)
She is currently working on the concert performance series "Seven Deadly Sins" both in Europe and Japan. Concert performance Series  "Seven Deadly Sins" in Japan was completed (from 2014 till 2018).
Koncertperformance Series  "De Syv Dødsssynder" FRÅDSERI took place in Copenhagen in 2016 as well as MISUNDELSE in 2017, VREDE in 2018.
She was invited as a performer and lecturer by KULT taken place at Sankt Annæ Gymnasium in March, 2019. Also, she was invited to perform at the art festival "Oko nigdy nie śpi (Eye never sleeps) " in Bydgoszcz, Poland held from 30th of June to 4th of July, 2019.
Eriko Makimura belongs to a community of NXT (an innovation and branding agency occupied by the free thinking in arts, architecture, communications, politics and management). 
Eriko is appointed to be the first ambassador of Arts and International Exchange of Akashi city, Japan in May, 2019.
Eriko Makimura also works on the projects "Toki wa Ima"  "FIRE WORSHIP"  as a concept maker, director and performer.