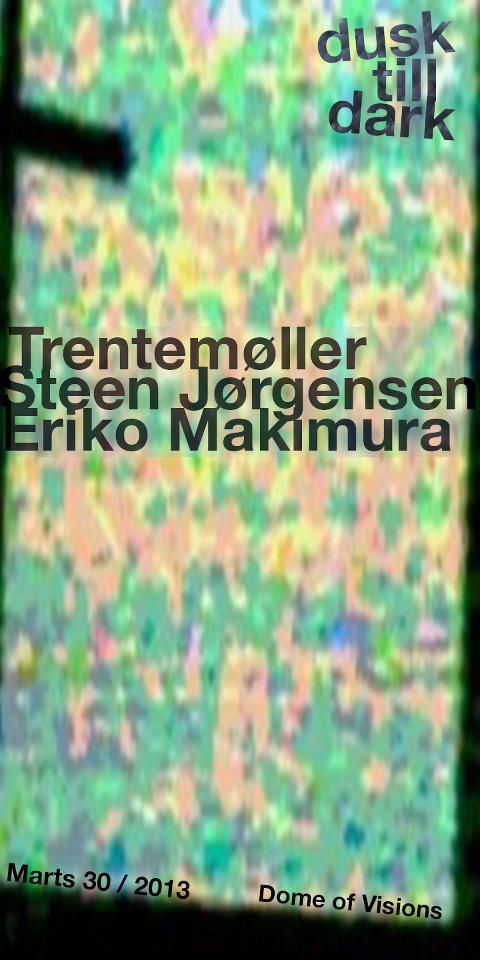 DUSK TILL DARK
Date: 30th of March, 2013 (Saturday)
Time:Doors:17:00 Concert:18:00
The Venue:Kryers Plads, Strandgade 91, 1401 Copenhagen K
Artists: Anders Trentemøller, Steen Jørgensen, Eriko Makimura
Dome of Vision Project:
Dome of Vision is a contemporary dome in Copenhagen and sets the stage for a range of activities and a debate on the future of sustainable buildings. Inside the dome is a green garden and the roof of the building is covered with a special environmental coverage which gives a nice light inside the dome. It even has its own windmills which will power it after sunset! Could you ask for more sustainable solutions? (via http://www.facebook.com/photo.php?fbid=573815125964675&set=a.193098397369685.50659.150058685006990&type=1&theater)
More info:
http://politiken.dk/ibyen/nyheder/gadeplan/ECE1916244/drivhus-kuppel-med-eucalyptustraeer-og-koncerter-aabner-paa-christianshavn/
Millions of Thank You to: Diana Tørsløv and Tusnelda Frellesvig!!!