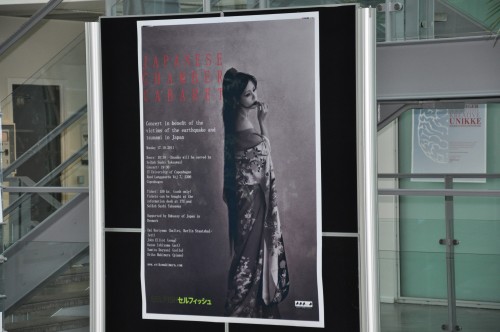 Japanese Chamber Cabaret.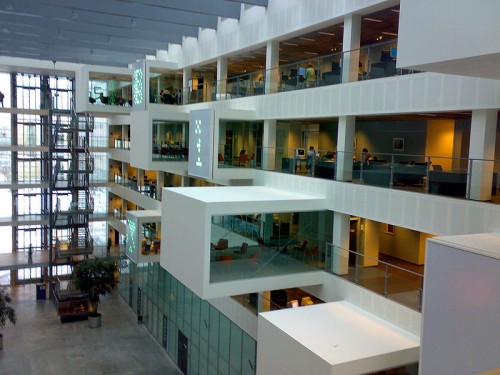 Here is the venue. Let's start it!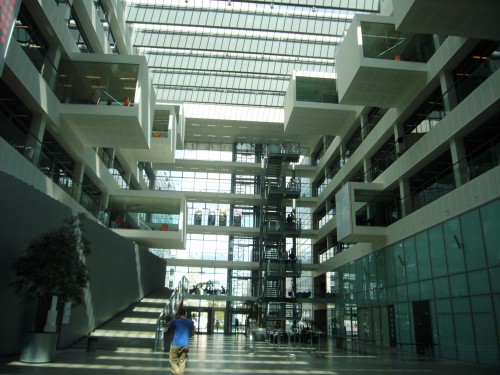 The new building of IT Univesrsity of Copenhagen was designed by Danish architect Henning Larsen in June 2000.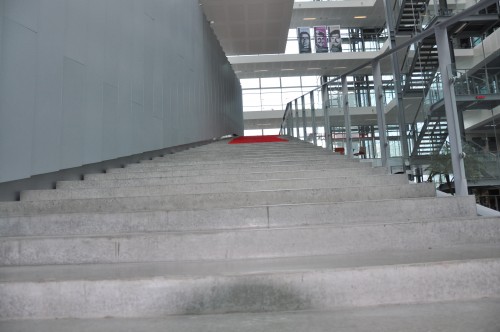 Approx.15m long accesible slope. We are going to put a long textile on it.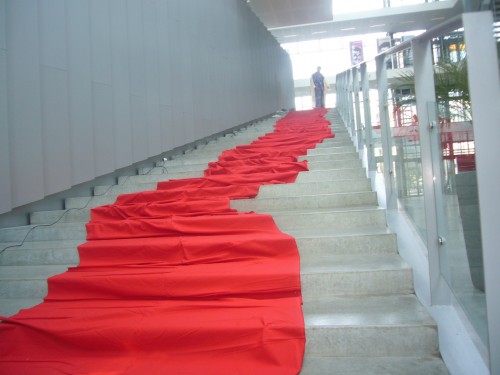 Voilà!!!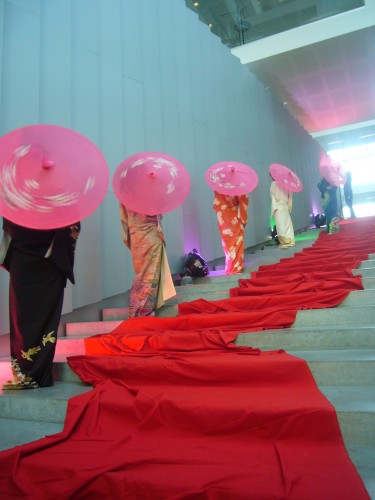 Practicing how to spin the umbrellas. Well done!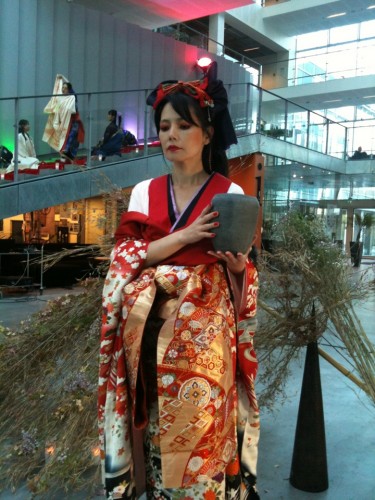 A mysterious Oiran with a small vase.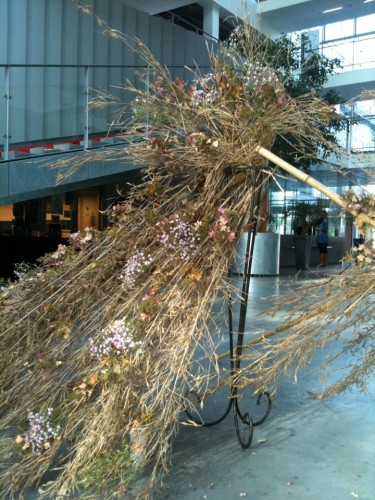 Ikebana International in Copenhagen created an amazing flower arrangement,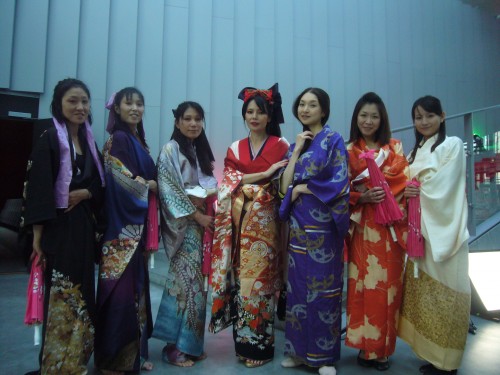 The international star ballerina Emi Hariyama and beautiful girls.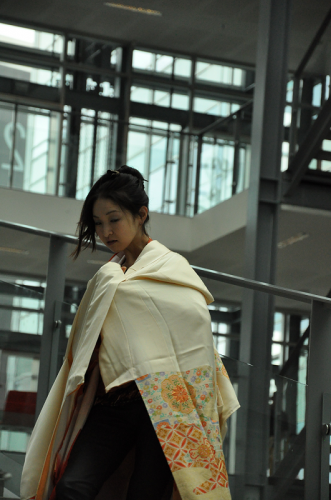 Emi in deep concentration.